Court Rules in Favor of Plaintiffs in Hurricane Harvey Flooding Claims ahead of Damages Trial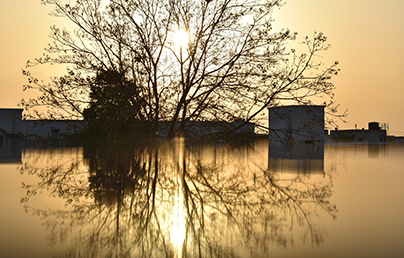 On Tuesday, April 28, 2020, Daniel Charest and a lawyer for the Government presented ninety minutes of argument to the Court regarding the scope of the flowage easement that the government took as a result of the Hurricane Harvey Upstream Flood.
In order to limit the amount of compensation for the taking, the Government argued that the properties should be valued based on a taking date from when the dams were constructed in the 1940s. And, in order to maximize the rights taken, the Government also argued that the easement extended to the elevation of the maximum design pool—approximately six feet higher than the actual Harvey pool.
For the plaintiffs, Mr. Charest urged the Judge to reject both the Government's arguments. Instead, Mr. Charest argued that the taking occurred on August 30, 2017 (when the pools reached their maximum height) and that the easement extended only to the elevation of the Harvey pools. More generally, Mr. Charest advanced the argument that the property rights of the Upstream Plaintiffs should be protected to the maximum amount possible and, therefore, the rights taken in the easement should be as minimal as possible.
Two days after the hearing, Judge Lettow issued his opinion. The Court largely agreed with the Plaintiffs' positions. He found the date of the take was August 30, 2017. That means the value of the property will be measured from the time of Harvey, not decades before as the Government requested and the Court limited the flowage easement to the elevation of the Harvey pools.
The Judge also clarified a portion of the liability opinion to make clear that damages will include the losses suffered as a result of the Harvey flooding for both real and personal property.
The trial to determine damages will take place Fall 2020.