Founding Partners Warren Burns and Daniel Charest Featured in Lawdragon Magazine's 2021 Plaintiff Issue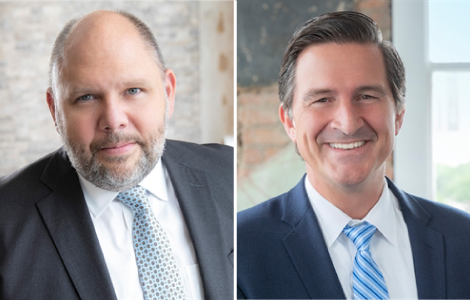 Founding partners, Warren Burns and Daniel Charest, have both been highlighted in Lawdragon Magazine's 2021 Plaintiff Issue. This annual issue strives to feature the very top plaintiff attorneys practicing across the country and this year especially wanted to focus on those who throughout the Covid shutdown have continued to fight on behalf of consumers and injured plaintiffs.
Burns and Charest were both interviewed about what inspired their careers and what motivated them to start their own litigation firm. They both got their start as attorneys at Susman Godfrey LLP where they worked with the late Steve Susman and Lee Godfrey. "I was so incredibly fortunate to have Steve Susman and Lee Godfrey as mentors," says Warren Burns. "They were both incredible lawyers whose command of the practice was nothing short of inspiring."
In 2015 the partners took a leap of faith and started Burns Charest LLP in Dallas along with Korey Nelson in a New Orleans office. "Going from a partner position at a successful firm to founding a brand new firm was not a comfortable move. But we have built a vibrant practice and provide excellent service to our clients," says Daniel Charest. And even though his role as a founding partner has changed some of his everyday tasks the "Goal remains the same: prepare the case to win at trial."
For what the differentiates Burns Charest from other firms, Warren Burns says "We are young, aggressive, pedigreed like few other plaintiffs' firms, and have a commitment to making a difference in our nation and individual communities."
Follow the links to read the full interviews with Daniel Charest and Warren Burns.