Nelson Named Among Nation's Top Environmental Lawyers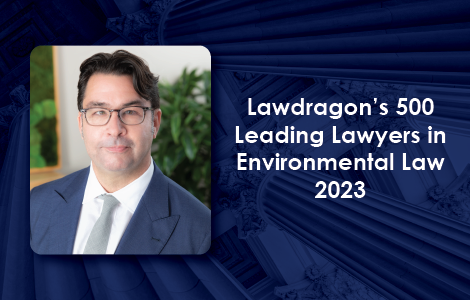 Burns Charest partner Korey Nelson has been named to Lawdragon's list of the nation's 500 Leading Lawyers in Environmental Law for 2023.
In announcing their honorees, Lawdragon's editors said they selected this year's "remarkable group from our time-honed process of journalistic reporting, nominations and vetting with peers and experts in environmental law."
Korey focuses his practice on plaintiff representation in complex litigation. In addition to environmental law, his work encompasses cases involving antitrust claims, maritime law, pharmaceutical injuries, consumer class actions, and mass tort cases around the United States. His environmental litigation experience includes the representation of workers and their families occupationally exposed to asbestos and other toxins, homeowners in litigation against multiple refineries for contaminating nearby properties, and homeowners in environmental pollution cases against liquor manufacturers. He has served as lead counsel in multiple cases against oil and railroad companies for environmental pollution and groundwater contamination in southern Louisiana.