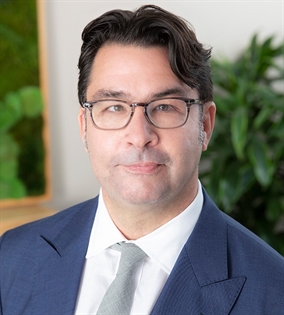 I love what I do for a living and I think it comes through in my practice. Since finishing my clerkships, I have represented plaintiffs in complex litigation and have never wanted to do anything else. I have litigated antitrust cases, environmental pollution cases, Jones Act cases, pharmaceutical injury cases, consumer class actions, and mass tort cases around the United States. Many of my cases are referred from co-counsel that I have worked with before which I like to think is a reflection of the results our team was able to achieve for the clients. In 2015, I co-founded Burns Charest with two of my classmates from law school and have continued to represent plaintiffs against some of the largest companies in the world.

A representative sample of my cases include:
In Scola v. Facebook, we prosecuted a novel, first of its kind, medical monitoring case against Facebook on behalf of thousands of content moderators that were expected to review some of the most horrific, depraved images and videos on the internet with little to no safeguards. After years of litigation, I and other class counsel reached a settlement offering all of the content moderators nationwide a cash payment that could be used for the diagnosis of a covered condition under the settlement, the payment for the treatment of any covered condition, and structural changes to the content moderation program and other damages.
In the Asbestos, Catalyst, and Silica Dust Litig. series, I was lead counsel for the prosecution of hundreds of consolidated plaintiffs occupationally exposed to asbestos while working inside one of the largest oil refineries in the Western Hemisphere. The plaintiffs also included the wives and families of the workers that brought home asbestos on their clothing. After the three years of litigation, all of the cases settled three days before the first trial was set to begin.
I continue to represent hundreds of workers and their families in follow-on litigation stemming from occupational exposure at that refinery as well as a neighboring refinery.
In Novoa v Geo Group, Inc., I am court appointed class counsel representing civil detainees in the Adelanto detention facility in California. The Geo Group forces these detainees to work for free in order to provide the basic necessities, which, of course, must be purchased from Geo. Instead of complying with the law, Geo is lining its own pockets based on the work it should be paying for but is instead exploiting a captive and vulnerable population. Trial is currently set for later this year.
In Bunch v. Brighton Energy, I was lead counsel in a case against multiple oil companies for environmental pollution resulting from eighty years of oil and gas operations on 170 acres of property. Not only had the oil companies severely polluted the property, but they had also unlawfully disposed of saltwater from off-property. The case was settled several weeks before trial for a favorable cash settlement as well as a regulatory cleanup of the property.
In St. Rose v. Heavy Materials, LLC, I represent a putative class of consumers in an antitrust case suing concrete manufacturers in the territory for illegally agreeing to forego competition. In this case, each company agreed to only sell concrete on a specified island and after the agreement was made, and as is often the case when competition is artificially limited, the price of concrete on each island became significantly higher.
I was Court-appointed counsel in Chehalem Physical Therapy v. Coventry, a case involving the underpayment of insurance benefits to healthcare providers throughout the United States. After the initial denial of a damages class, the parties reached an agreement settling not only the injunctive portion of the case but also settling class-wide claims for retrospective damages.
I was court-appointed class counsel in Guidry v. American Public Life, a case brought on behalf of insured alleging underpayment of cancer benefits. After the Fifth Circuit reversed the trial court's decision dismissing the case, the parties negotiated a favorable nationwide settlement of all claims.
I earned my law degree from Tulane University, clerked for the Honorable Billie Colombaro Woodard, (ret.) at the Louisiana Third Circuit Court of Appeal and then clerked for the Honorable Karen Wells Roby in the Eastern District of Louisiana. I continued building my career at a boutique plaintiffs-side litigation firm in New Orleans for more than seven years before co-founding Burns Charest's New Orleans office.
Education
Tulane University Law School, J.D., 2004
College of Charleston, B.A., magna cum laude, 2000
Judicial Law Clerk, 2005-2007, Hon. Karen Wells Roby, Eastern District of Louisiana, New Orleans, LA,
Judicial Law Clerk, 2004, Hon. Billie Woodard (ret.), Third Circuit Court of Appeal, Lake Charles, LA
Admissions & Honors
State of Louisiana, 2005
State of New York, 2008
Territory of the United States Virgin Islands, 2015
Eastern and Western District of Louisiana, 2005
United States Court of Appeals for the Fifth Circuit, 2005
Best Lawyers in America, Energy Law, 2021-2022