Klevorn Named to Partnership at Burns Charest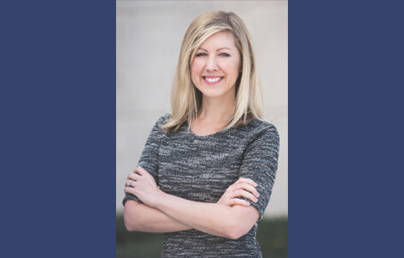 Amanda Klevorn has been named partner with Burns Charest LLP. Ms. Klevorn joined the firm as an associate in the New Orleans office in 2016 and represents plaintiffs in consumer-oriented complex litigation with a focus on mass torts, antitrust, and data privacy cases.
In making the announcement, Managing Partner Warren Burns stated that "One of the greatest pleasures of my career has been to watch Amanda grow to be a leader not only in this firm, but in the bar. She is an exceptional lawyer—full stop. We are thrilled to announce her election to the partnership."
Ms. Klevorn currently serves in several leadership positions in complex cases throughout the nation, including as a member of the Plaintiffs Steering Committees in the TikTok, Inc. Consumer Privacy Litigation MDL in the U.S. District Court for the Northern District of Illinois, and the Gilead Tenofovir Litigation JCCP in the Superior Court of California for the County of San Francisco.
She also serves on behalf of her clients on the Personal Injury Claimant Committee in In re Imerys Talc America, Inc., et al., in the U.S. Bankruptcy Court for the District of Delaware.
During the past five years Ms. Klevorn has performed considerable work on behalf of the firm's clients in the Johnson & Johnson Talcum Powder Products Marketing, Sales Practices, and Products Liability MDL in the U.S. District Court for the District of New Jersey and theEpipen (Epinephrine Injection, USP) Marketing, Sales Practices and Antitrust MDL in the U.S. District Court for the District of Kansas.
Ms. Klevorn has been named to the list of Louisiana "Rising Stars" for Class Actions and Mass Torts every year since 2019, and she was recently honored by The Best Lawyers in America as a "One to Watch" for 2021. She is licensed to practice in Louisiana.