Burns Charest Seeks Class Certification in Immigration Detention Center Forced Labor and Wage Theft Case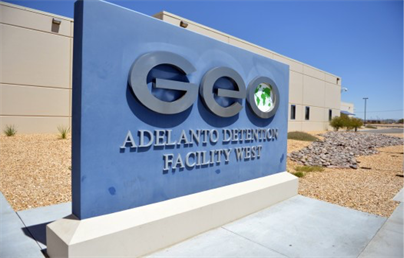 Burns Charest and co-counsel have moved to certify three classes of detained immigrants subjected to wage theft and forced labor at private immigration detention centers owned and operated for profit by The GEO Group, Inc. According to the motion for class certification, GEO unlawfully forces detained immigrants — who are not detained for criminal reason — to perform nearly all functions, other than security, at the Adelanto ICE Processing Center in Adelanto, California in exchange for $1 per day—or nothing at all—under threat of serious harm.
The motion cites evidence that GEO requires "each and every" detained immigrant at nearly all of the company's 14 facilities across the nation to perform a wide range of uncompensated work rather than generate jobs and pay for labor costs. When detained immigrants refuse to work, according to the allegations, GEO threatens them with solitary confinement and the loss of access to basic necessities such as food, clothing, and personal hygiene products.
Federal inspectors from the Department of Homeland Security recently reported that conditions at Adelanto amounted to "serious" violations of Immigration and Custom Enforcement's own detention standards, representing "significant threats to the safety, rights, and health of detainees." The motion focuses on that report and other information.
"The evidence shows that GEO uses detained immigrants for round-the-clock cleaning, sanitation, and maintenance staff at Adelanto and other facilities," said Lydia Wright of Burns Charest. "The evidence shows that GEO's labor practices violate the law and basic human decency. And we look forward to bringing justice."
The three proposed Adelanto classes cover claims related to GEO's failure to pay detained immigrants the California minimum wage; claims of forced labor; and claims of unsanitary housing.
The individual claimants and proposed classes are represented by Korey Nelson, Daniel Charest and Lydia Wright of Burns Charest, along with co-counsel R. Andrew Free and Ahdoot and Wolfson, PC. The case is styled Novoa v. The GEO Group, Inc., Case No. 5:17-cv-02514 (C.D. Cal.). The Motion for Class Certification will be heard on November 18, 2019 at 9:00 a.m. in Riverside, California.
To read the Memorandum of Points and Authorities in Support of Plaintiffs' Motion for Class Certification, click here.